Have you been thinking about opening your own online store? This week, Andy and Kay answer all your burning questions about Shopify, which is the most popular online selling platform. Learn how to build your own Shopify site, how much it costs and how to get customers to find your online store. They also touch on the other platforms that are the best to use if you want to sell your products online.
Episode Description
Episode 16 – How to Sell Products Online With Your Own Shopify Store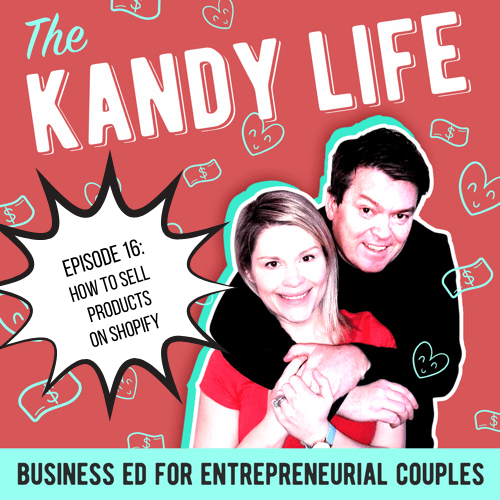 Episode 16 – How to Sell Products Online With Your Own Shopify Store
1:20 – What types of products can I sell on Shopify?
2:07 – What is Shopify? What other online store platforms are best? What do these platforms allow you to do as an online seller?
4:20 – How are payments processed through Shopify? Does Shopify take a fee?
5:05 – Is it difficult to work with the Shopify platform? Find out what support tools they provide. It's a great platform for small businesses and corporations
8:00 – How much does it cost to host my own Shopify store? There are two types of monthly subscriptions. Learn what option is best for you
8:55 – Can I get someone to manage my stock and fulfill orders for me? Andy walks you through the process Andy and Kay use to ship products from SoursopStore.com
10:27 – So, do I just set up a store and sell? Well, it's not quite that simple. You also need a strategy to draw customers to you
14:00 – Why building an online store is a smart way to double down on your business if you already have a physical store
14:55 – What can I sell on Shopify other than physical products?
For the latest updates. Follow us on Instagram @kandylifepodcast
Want to be a guest on the Kandy Life podcast? Andy and Kay want to hear from you! Come on the show and share your knowledge, get business/mindset advice and promote what you're up to. We are seeking both wantrepreneurs and entrepreneurs in all types of niches, as well as, couples who are in business together. Email kandy@kandylifepodcast.com.
Show Notes
Learn more about Shopify: Click here.
Contact Andy if you'd like to set up Shopify coaching or want Andy's agency to build your store: andy@cyberwalker.com