There is a simple way out of any problem no matter how impossible it seems. This week, Andy and Kay reveal the simple mindset hack they use to overcome all obstacles that they encounter in business and life.
It certainly came in handy last week for Andy when ran he ran into export problems with immigration because of Covid-19. The couple shares that story this week on the show. And also, they tell the outrageous tale about how they used this same hack to break into their own home when they locked themselves out on a rainy night.
Unstoppability is the state you can tap into anytime when you learn the simple hack from this week's episode.
Episode Description
Episode 17 – How to Overcome Any Obstacle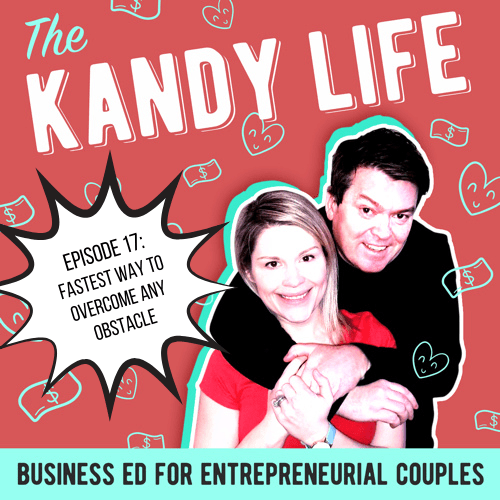 Episode 17 – Formula to Overcome Any Obstacle
0:48 – Unpacking the nature of being stuck. What's really at play when you're stuck? Andy shares about the major roadblock he encountered with one of Andy and Kay's businesses last week
3:07 – What's really in the way? Any problem can be solved in one of two ways. Andy and Kay reveal the two paths take to free yourself whenever you are stuck
4:54 – How to use this simple mindset hack to move forward. Andy shares how he used it last week to free himself from what seemed like an impossible situation
7:30 – The critical question to ask yourself when you are stuck in business and life
8:14 – How to breeze through any challenge with as much ease and joy as possible
10:28 – How Andy and Kay used their unstoppability hack when they accidentally locked themselves out of their house on a rainy night
17:48 – A reminder that you are always in control and you have more tools than you might realize to overcome any problem
For the latest updates. Follow us on Instagram @kandylifepodcast
Want to be a guest on the Kandy Life podcast? Andy and Kay want to hear from you! Come on the show and share your knowledge, get business/mindset advice and promote what you're up to. We are seeking both wantrepreneurs and entrepreneurs in all types of niches, as well as, couples who are in business together. Email kandy@kandylifepodcast.com.